Powerful
On-Chain Bots
Trading on Uniswap has never been so easy.
on
Ethereum
|
Uniswap v2.0 DeFi Tools
Snipe, trade & copy trade on Uniswap.
SNIPE, TRADE & COPY TRADE ON UNISWAP.
Snipe
Trade not launched tokens and be the block-0 dominator.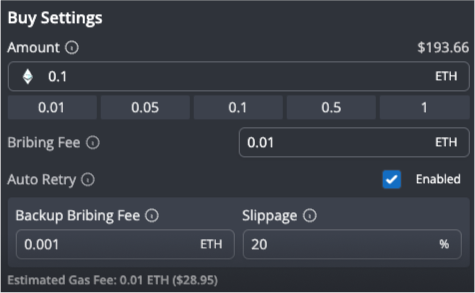 Trade
Set market/limit orders to auto-buy and auto-sell launched tokens.
Copy Trade
Copy trade wallets and Telegram Channels.
Telegram Bot
Trade and monitor all your snipes from Telegram.
Safety Tools
Protect from scams and malicious actors.
SAFETY FIRST.
Protect from scams and malicious actors.
Anti Scam
Protect your trades from high taxes, low liquidity, honeypots and more.
Anti Rug
Protect from rug-pulls with Mizar Anti-rug and sell before the rug is executed.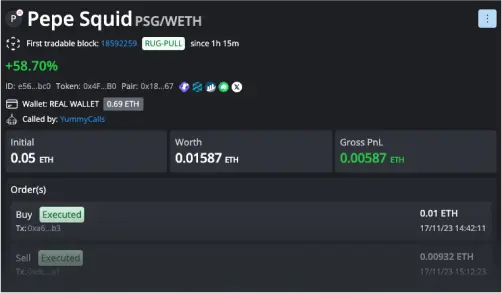 Anti MEV
Buy with Mizar private transaction and stop being front-run or sandwiched.
Mizar Research
Find your next-gem with Mizar Research.
Telegram Calls & Channels
Detect investment opportunities and analyse more than 600 Telegram channels and groups.
New Pools
Identify recently added pools and presents essential trading and security data in a user-friendly manner.
Subscription Free Sniper Bot
Get charged based on traded volume and reduce your fees of 50% by staking $MZR